The Team
We have been working in the research sector for over 30 years but are still full of enthusiasm for the industry we love and are inspired to deliver actionable insight in ways which best meet our client requirements and budgets.
Every project is managed by a director level researcher and all our associates have been working in research for over 15 years.
We work with a close circle of field recruiters, data analysts and quantitative research specialists who we know and trust to support us in meeting all our clients' requirements.

Sarah Robson – Director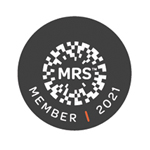 A Certified member of the Market Research Society, Sarah has worked for the past 20 years providing insight and strategic direction both directly within businesses (Cable and Wireless and Bradford and Bingley) and on behalf of  marketing agencies and consultancies such as KPMG, Poulter Partners and Millennium. Experience of working on behalf of client organisations across a wide variety of sectors, including financial services, communications, retail, fmcg, charity, healthcare and housing.
Sarah was Research Director at Cable and Wireless, Poulter Partners and Millennium, prior to jointly founding and then successfully running Matter for the past 10 years.
Sarah@mattercommunications.co.uk
www.linkedin.com/in/sarah-robson

Claire Storey
Claire had over 10 years client-side experience working for blue chip companies such as Cable and Wireless and the Halifax before setting up her own freelance consultancy.
Over the past 10 years Claire has worked on a range of projects for Matter primarily conducting mystery shops, hall tests and customer journey interviews.

Joanne Broadhead
Joanne had 10 years' experience working for a number of established research agencies such Poulter Partners, Brass and Visuality before setting up her own freelance consultancy 6 years ago working with and for several national research agencies.
Joanne has worked across a variety of Matter client projects, primarily in a qualitative capacity.

Subscribe to our newsletter
To receive monthly update on what's going on in the world of research
and the work we are doing.
physical substance in general, as distinct from mind and spirit; (in physics) that which occupies space and possesses rest mass, especially as distinct from energy.
"the structure and properties of matter"