Audiences
We have engaged with a wide variety of individuals, customers, businesses and organisations over the years but have particular expertise in researching the following audiences:
Customers, consumers and service users
Stakeholders and B2B research
Vulnerable audiences and taboo subjects
We'd love to discuss your audiences and how we can best engage with them. Contact us for a chat today.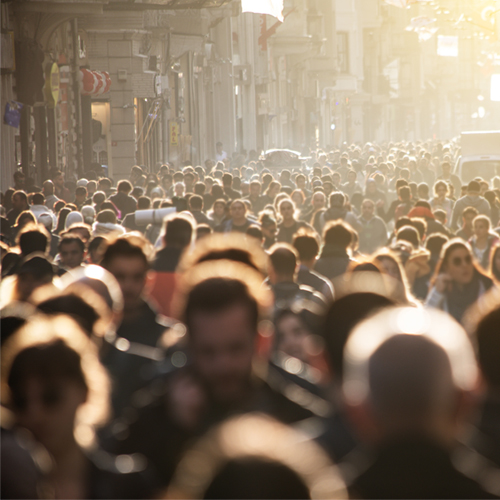 Customers, Consumers and service users
Understanding your customers, who they are, how they act, what they think of your brand, products or services is key to developing and sustaining a successful business. At Matter we ensure you have the insight that will enable your business to grow and thrive.
We have:
Helped business start-ups identify market size and opportunity
Work with established companies to launch new brands, develop new products and help design new packaging
Developed and evaluated communications materials
Built understanding of customers' changing needs and perceptions
Monitored customer satisfaction
All our work is delivered through tailored and often integrated methodologies (desk research, database analysis, qualitative and quantitative methodologies) to deliver robust and actionable insights in a timely and cost-effective manner.
Matter came highly recommended and have certainly lived up to their reputation.
From the initial briefing session, Sarah was efficient, helpful and knowledgeable, guiding us to the best route to drive the business forwards.
The recommendations from the research piece have really helped us to better understand our customer and to formulate new marketing and product strategies.
We wouldn't hesitate in recommending Matter to anyone looking for a solid market research partner.
Tracey Hepton, Marketing Director, Joe Brown's
We see Matter as an extra member of the team!
Matter Communications won the tender for our project by a mile. They are very knowledgable and professional as well as being very down to earth. They helped us effectively find the views of a wide range of audiences with a variety of needs either because of their hearing loss, age or availability.
They are always willing to give advice and support and have been instrumental in feeding back the research to the senior leadership team.
Joanne Grubb, Brand Review Project Manager, RNID
Stakeholders and B2B research
We have engaged with a diverse range of business owners and professionals, from lawyers to printers, restaurant and bar owners, Company MD's, GP's, travel operators and creative directors. We work closely with our clients to ensure we employ appropriate methodologies, tone of voice and incentives to engage with these 'knowledge rich' but often 'time poor' individuals.
We also have a wealth of experience talking to influencers, stakeholders, opinion formers about an organisations' vision for the future and credible opportunities to develop their services or product offering. These audiences can be diverse, often hard to access, yet their views are critical to future success. We have engaged with journalists, politicians, CEO's, civil servants, government ministers and regulatory bodies, medical professionals and corporate donors.
Vulnerable audiences and taboo subjects
With decades of experience of undertaking research with vulnerable, elderly or disabled adults and young people we understand that there is a definite skill required when engaging with these often hard to reach audiences. This is even more the case when the subject under discussion is one not often openly acknowledged or taboo i.e. end of life planning, palliative care, disabilities, mental health etc.
We know it takes great empathy and care to evoke structured and practical insight from such audiences and that this must be done using appropriate language, technologies and stimulus and in appropriate settings.
Dignity has worked with Matter for over a decade, as a consistent and reliable research partner.
With Matter we have conducted qual and quant, depths, online, telephone, focus groups and hall tests. Each was well prepared and delivered excellent results.
The Funeral Sector is a difficult and emotional topic to research. Matter understand this, take it seriously and tackle each project with the sensitivity that it needs.
Simon Cox, Head of Insight and External Affairs, Dignity

Subscribe to our newsletter
To receive monthly update on what's going on in the world of research
and the work we are doing.
the reason for distress or a problem.
"what's the matter?"